"Vincents"
Address:   Elizabetes str. 19, Riga
    Vincents is located in one of the most picturesque parts of Riga, surrounded by Art Nouveau buildings. The modern interior forms the backdrop for chef Martins Ritins' inspired & constantly evolving cuisine.
Working hours: Mon – Sat 18:00 – 23:00. Halls: 3 (50/14/16) Capacity outside: 50.
---
"La Boheme"
Address:   J. Alunana str. 2A, Riga
    Restaurant "La Boheme", surrounded by gems of Art Nouveau architecture, is located in the quiet part of downtown Riga. The restaurant is notable for its exquisite and romantic atmosphere - this is definitely a place to enjoy an unhurried meal.Restaurant "La Boheme" offers traditional European cuisine as well as Scandinavian delicacies.
Working hours: Mon – Fri 12:00 – 23:00. Sat 18:00 – 23:00. Capacity: 80
---
"Čarlstons"
Address:  Blaumana str. 38/40, Riga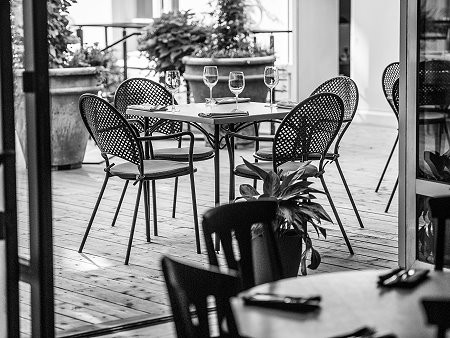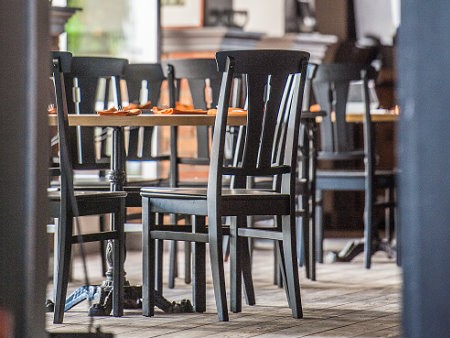 Restaurant Charleston is working since 1999 and within this period of time it has grown to one of the most successful restaurants representing good food and high service quality.There are two parts to Charlestons, the lower for lunch and café-quick eating, and then upstairs for more formal dining. Both do a fine job of providing good service matched with tasty food.
Working hours : Mon – Thu, Sat 12:00 – 23:00. Fri 12:00 – 00:00. Capacity – 800.
Halls: 2 ( 40/ 150)
---
"Rozengrals"
    The restaurant ROZENGRĀLS is located in the center of Old Riga on the Rozena Street. These premises were mentioned in the   scripts in 1293 as the most ancient wine-vault and festival place of the Riga City Council! By candlelight, guests will be served generous portions of food.
Working hours: 12:00 - 24:00. Capacity - 130 persons in 5 halls.
---
"Kalku Varti"
    Kaļķu Vārti is a restaurant located in the historical and business centre of Old Town. It presents you an opportunity to open the gate to a journey into the world of meals accompanied by the play of flavours and tastes of healthy and natural products revealing the mysteries of culinary traditions of various cultures. It offers a feast that may allure, surprise and satisfy, at the same time also revealing unknown aspects of the well known things. It is an offer one can enjoy during the business lunch or when relaxing at night.
Working hours: 12:00 – 00:00. Capacity: 300.
---
" Prie Kristupa Kunga"
Address:  Baznicas str. 27/29, Riga
A wonderful two-storey restaurant in the medieval style. Try Latvian cuisine and traditional dishes and orginal way of cooking.
Working hours: Mon – Sun 11:00 – 23:00. Capacity: 100.
---